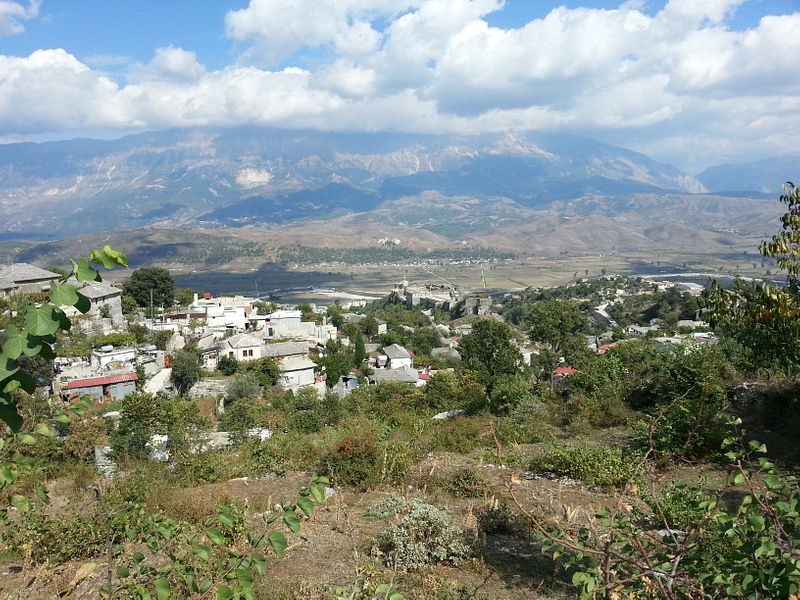 Gjirokaster, the "Stone City", is where everything is made of stone. You'll see the buildings, the roofs, the roads in the older parts of the city, everything is stone. It is mostly built on a hill amid high mountain ranges, the view is definitely something to enjoy here.
The old town is up on the hill next to the castle, while the new town is expanding to more horizontal grounds. And the bus stop is probably the farthest from the castle, and it's quite steep to go up. I walked when I arrived so it's very much doable but I had to stop for a few times. I've heard there are taxis going up, and I'm unsure about buses.
In the city, especially the old parts, everything is going either up or down, there are hardly any horizontal places. Just walking around is a good excercise here.
The neck of the bazaar is the center of tourism here, it is where the main commercial streets meet. It's also next to the castle.
I saw a lake nearby but I haven't been there. It might worth a walk.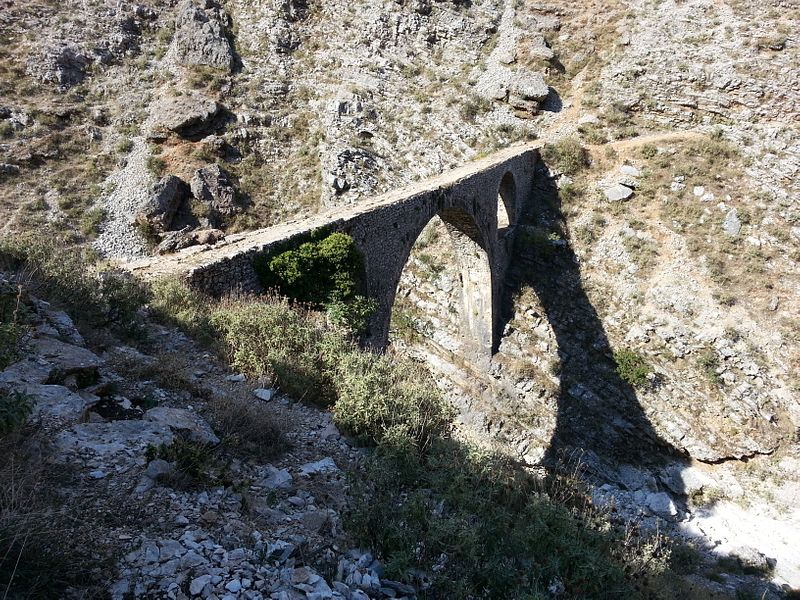 There is an old bridge in walking distance south of the city. It's old and abandoned, I did not meet anybody when I walked there. It is nice to see the southern part of the city, but there is a lot of garbage out there. And I mean a lot, there are some roads you just don't want to walk on because it is littered with everything.
I didn't know about Lazarat when I was in Gjirokaster but learned about it much later when I went back to the seaside again. It is a small village around 5 kilometers south of the city with a quite peculiar recent history. It is called the "weed capital of the country" and up until recently it was out of the reach of law. In 2004 there was an Italian helicopter that was shot at then in 2014 the police raided the area and after multiple attempts they could seize control of it. There is also a film about the events.
I haven't been to Lazarat but I've read people went there and they had a memorable time in a good sense. While I don't think anything bad would happen if you go there, I don't recommend it.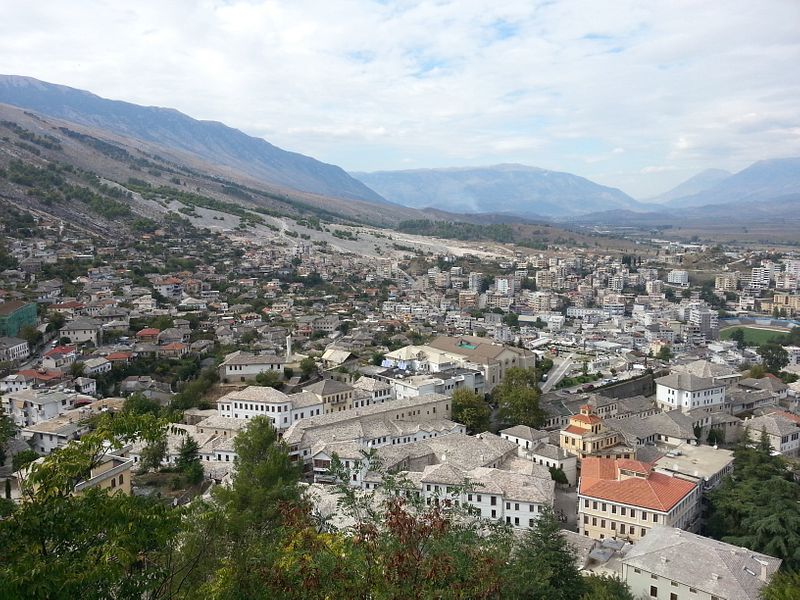 I've heard there are some Cold War era tunnels under the castle and there is a tour exploring them. I haven't tried it, but it's definitely on my to-do list if I go back.
Map of Gjirokaster
Things to do in and around Gjirokaster
Gjirokastra castle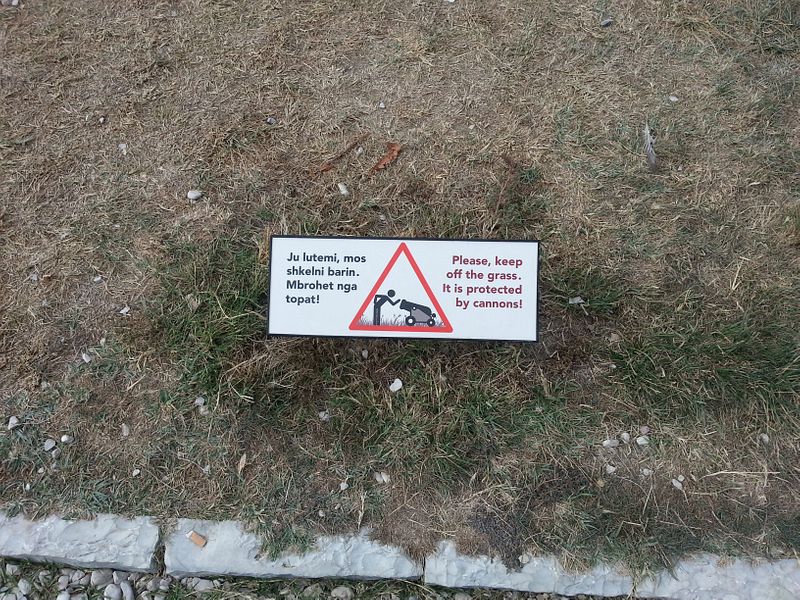 The castle is the first thing that stands out as something to see in the city. If you are staying in the old town then you'll see it from everywhere and it's just a couple of stairs (upwards) to reach it.
There is a small fee to enter, but every now and then there is free entrance. I was lucky to happen to be there on such day, so I don't know the normal price. There is a logic to when the free entries are, but I've heard they are quite unpredictable.
Inside the castle, which is mostly ruins and nice views, is a weapons museum. It needs a separate ticket, but it's also cheap.
Walking around the castle I saw how lax the security was around here. There was nobody there at all, everyone can go anywhere, and places you are really not supposed to go are blocked by massive iron doors with locks. But otherwise you are free to do as you wish, climb on the walls, go into dark tunnels under ruinous buildings, see and touch everything. As long as you don't fall down it's fine. I've heard about people who got kicked out of the castle, but they did go that extra mile to make it happen.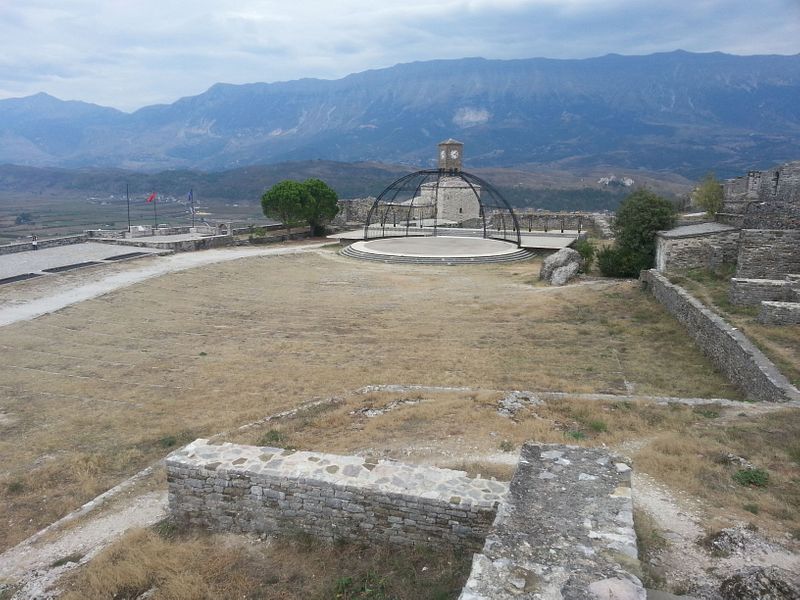 And it is the same with the weapons museum. In other places the weapons are behind thick glasses with multiple alarm systems. Not here. You can go in, grab some, then take pictures holding a WW II-era machine gun. I'm not sure if they are defuct, but at least they are not loaded.
And, well, some go missing every now and then. But the basement is full of replacements it doesn't seem to bother anybody. It's certainly a different way of handling these kind of things than in other places.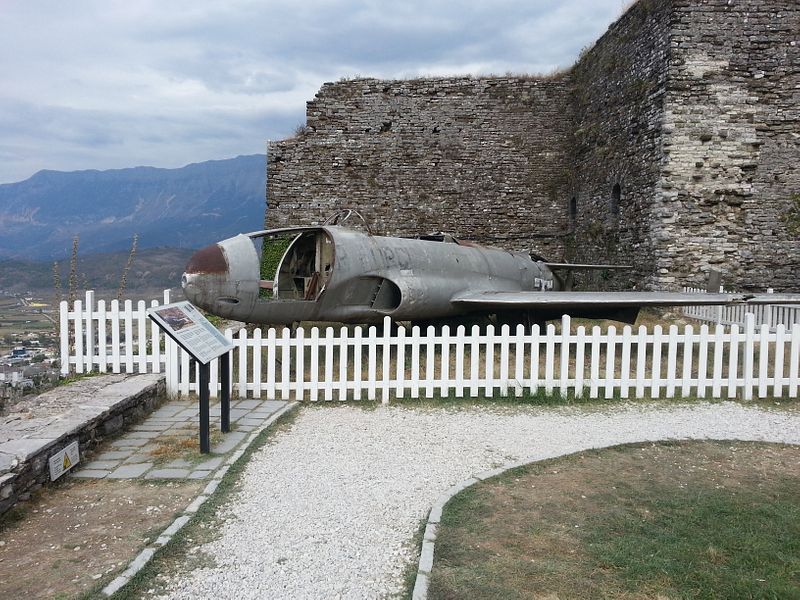 Stone City Hostel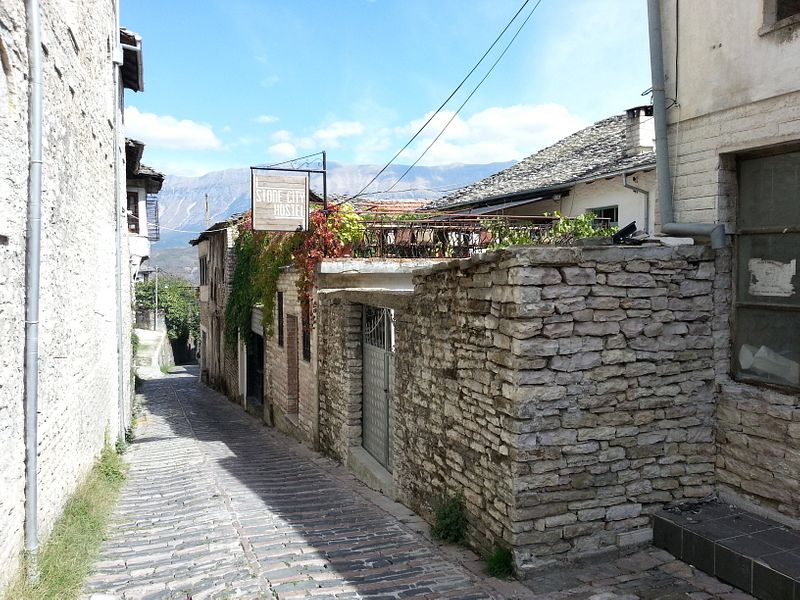 I rarely give specific recommendations of restaurants and accomodations, but this place is so well-run it deserves all the praise. It is in the old town, which means a lot of walking upstrairs from the bus stop, but also it's close to everything worth seeing. I felt at home from the first minute, and it has everything hostels usually have. Give it a try.