Albania was a black spot for me before going there. I knew it exists and that it is in the Balkans and it has a troubled history, but little else. I assumed it is dangerous and I should avoid that whole region.
Man, I was wrong.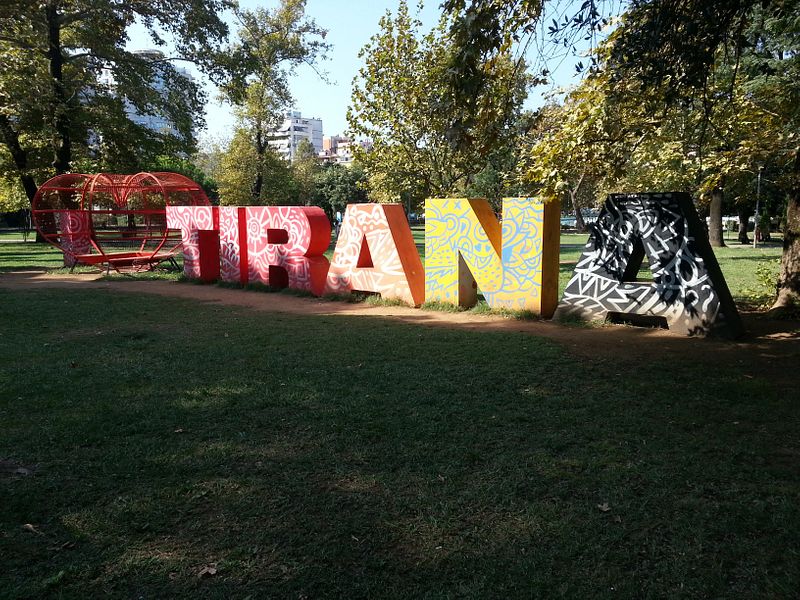 When I visited Bratislava in the summer of 2018, I met an Albanian guy in the hostel. He told me that Albania is like Croatia 10 years ago. It has everything you need as a traveller, but it is undiscovered by tourists. Which means cheaper and the locals are friendlier to tourists as they bring more good than bad (in contrast with some over-touristed places where locals really suffer because of the large influx of people).
After Bratislava I started reading articles about Albania and I found mostly positive experiences. The one thing that came up over and over was that how wrong the usual preconception about the country is, and it is not dangerous at all. As one hostel host told me, Albania has a "disappointment-driven" tourism. People want to see some action and go to dangerous places, but coming to Albania they are disappointed that, well, it's not bad at all and tell their friends at home.
Also, there is a cheap WizzAir flight to Tirana with a comfortable afternoon departure time, which is perfect. So I bought a ticket and headed for Albania in the Autumn of 2018. I had no plans at all and wanted to open the possibility that I don't like it and go home after a week.
After a little less than 2.5 months, I was a bit sad that I had to go home.
ATMs and money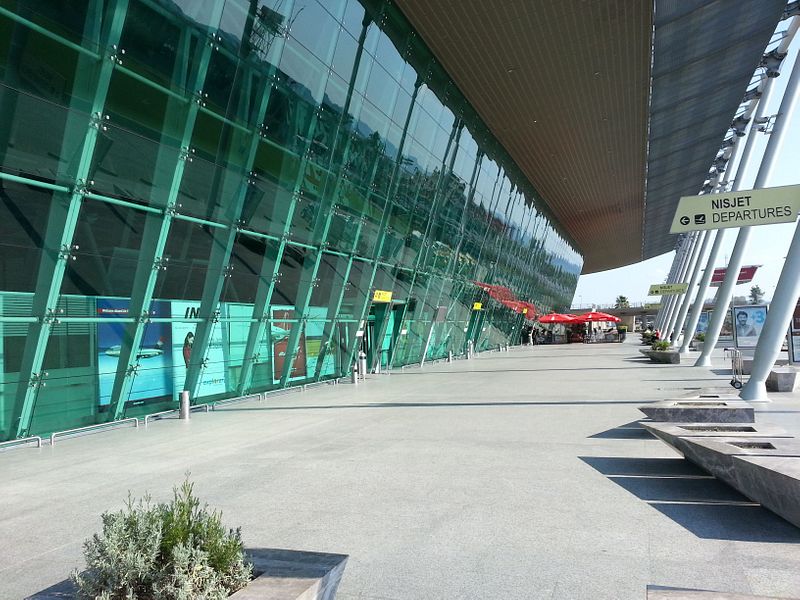 The most important thing is, of course, money. Albania uses leks and I wasn't sure whether my Revolut card would work here.
It worked, flawlessly. There was no issues at all with it.
Well, at first I was a little worried. There is a Raiffeisen ATM next to the baggage carousel at the airport which refused to give me money. But in the main hall there are multiple working ATMs.
This is a cash-based country. I tried to use my card for payments a few times, but either it was not possible, or it was just a pain compared to other countries. I had to enter my PIN and also sign the receipt, which is a lot more work that just using contactless payment. 95% of my transactions were cash after that.
On a different occassion I tried to use my card in a Spar, you know, the supermarket that can be found everywhere in Europe. Even they have a 1000 lek (~9 USD) minimum limit on accepting cards.
But fortunately, ATMs are everywhere.
Good, OK, and bad ATMs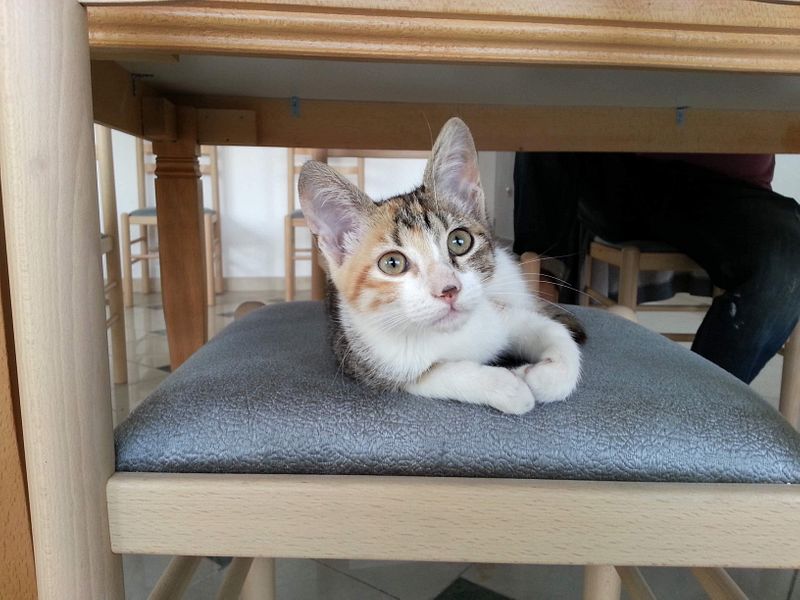 As there are multiple banks in Albania, ATMs behave differently.
The good ATMs give me money and don't cost anything. The yellow Credins bank ATM were like this, and if I remember correctly the BKP ones.
There are ATMs that give money but cost money.
And there are ATMs that don't give money even though they should. The Raiffeisen ATM I encountered at the airport is a good example.
But as ATMs disclose their prices when you use them, you can just try them and see if they want to charge you for withdrawal.
Old lek
The "old lek" is a typical Albanian thing. They are using what is known as the "second lek" which implies there was a first one. When they introduced the current line they strip a zero from the end. As a result, everything cost 10 times less.
The problem is, some people still use the old lek when they say how much something costs. It happened to me when I was told a specific something costs 2000 leks. I asked back: two-zero-zero-zero? The answer: No, no, two-zero-zero. If something sounds unusually expensive it worth asking for confirmation.
Also, even when people know the numbers in English they would rather write them down just to be sure. It happened countless times that he write the price to his phone and showed that to me.
The interesting thing is that they use the new lek for around 50 years now. They should have had plenty of time to get rid of the old customs, yet it still persists.
Internet
The Internet works. Maybe it is a bit slower than at home, but I've never had a problem with it.
Mobile net
The second thing, after money, is Internet access. There is a Vodafone shop at the airport and they offer several different packages. I needed one that has mobile net and expires as late as possible. I can't remember the exact price, but it wasn't expensive at all. I had several gigabytes for a month then I could use the online portal to top it up. I've never run out of mobile data while I was there.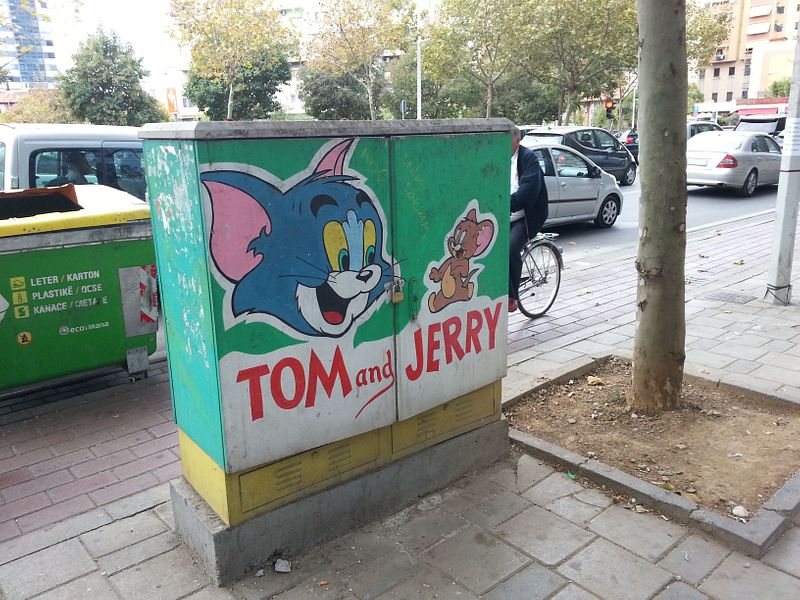 The speed is quite good, and I had signal almost everywhere. Seems like not many people use the 4G bands there so there is plenty of bandwidth available.
One annoying thing is that they reuse the phone numbers. I got calls from random Albanian and Greek people because of this, it's just a pain after a while. It's a small country, I don't know why they do this.
On the southern coast there is reception for the Greek networks which is inside the EU. It was super convenient for me as I could use EU roaming that is practically free instead of the hellishly expensive Albanian roaming. Just keep in mind that Greece is 1 hour ahead and your phone is likely to pick up that time zone. It happened to me when I thought I need to rush to catch the last bus just to wait for an hour.
WiFi
WiFi is ubiquitious in Albania. Probably all hostels had free WiFi included, I remember only one place where the signal didn't reach the rooms.
Overall, there was no difference in WiFi speed and availability between Albania and other countries I've been.
I experienced a power outage that lasted for a few hours. There was a blackout in the whole neighborhood, light went off everywhere.
Transportation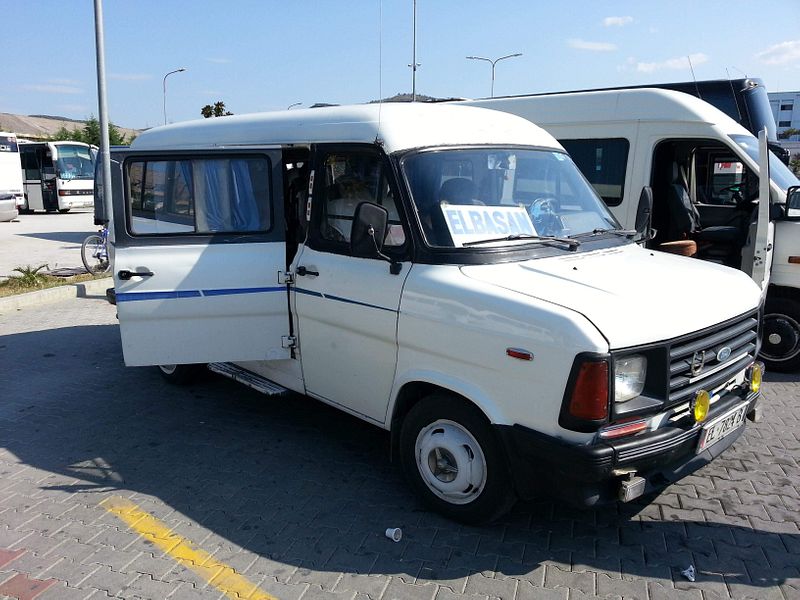 Getting around is probably where being in the Balkans really comes through. There are buses going everywhere, but signs and timetables are mostly missing, not to mention the entirely missing up-to-date information online. And to make things worse, there are multiple bus stations inside a single city for each directions.
For example, in Tirana there are at least 4 bus stations: for buses going north, south, southeast, and an international station. In Elbasan I was surprised when the bus stopped outside the city in something resembling a parking lot even though there are multiple bus stations inside the city. In Vlora, the bus to Himara went from a few blocks from the bus station. There was no sign that there is a stop there. Big Markets usually double as bus stops also.
This makes it necessary to ask people. Hostel staff usually know where the main bus stops are and can make a call for you to ask about the timetable.
There are traditional (big) buses and minibuses. The comfort of the latter varies a lot as there is no such thing as "full". Sitting in a van at 90% capacity is quite pleasant compared to one at 110% where people are sitting on stools in the aile.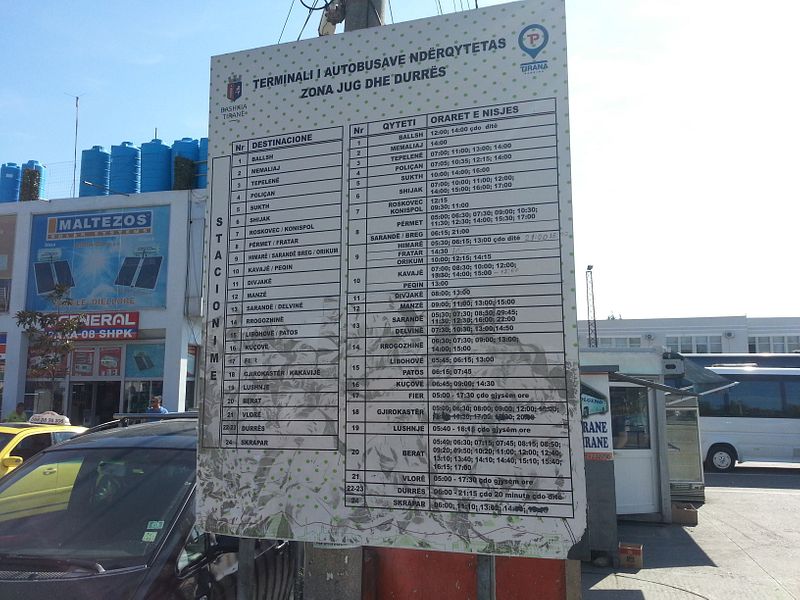 There is music playing in the buses and people are loud, they talk to each other or talk on a phone. Surprisingly, I had a reverse culture shock when I came home as I noticed how quiet public transport is.
Getting off the bus is also different than in more western countries. There are stops but if you say you want to get off at a specific place than the bus will stop for you. The 20-odd kms from Tirana to Durres has at least 10 such stops even though there is not even one which is designated. When I went to Gjipe, we just asked to get off next to a small village and the bus stopped for us. Also, if you should wave the bus if you are at a stop other than the station.
Usually, you pay at a conductor when you get on the bus. In some cases I had to buy the ticket at an office before getting on, so it's good practice to get to the bus stop a bit earlier.
Safety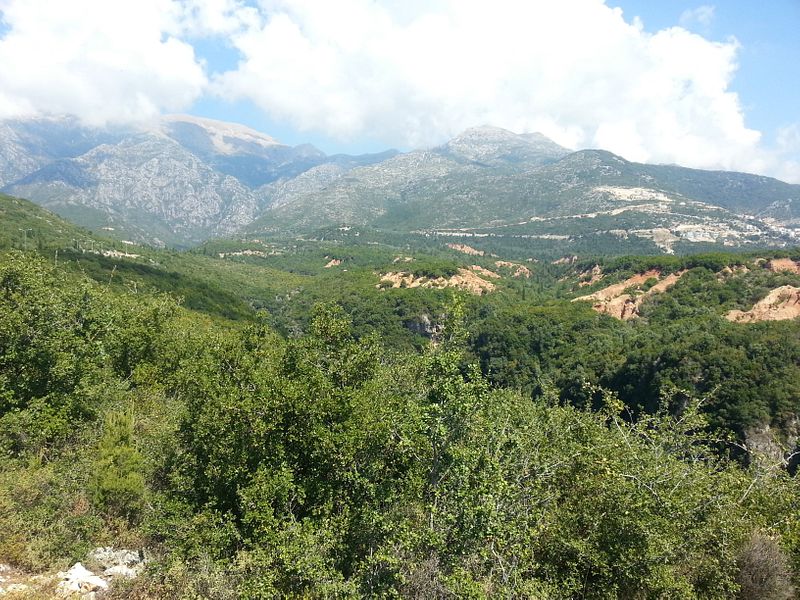 One of my main concerns was about security, but I had absolutely no problems in this regard. As I've met a ton of people on the road, nobody told me that they had bad experiences. Even if this is a muslim country, no women told me she had atrocities.
I've heard a story that somebody snatched a bag out of a window of a hostel. The usual vigilance is necessary.
Water
Drinking tap water is safe depending on whom you ask. In Tirana I've been told it's good but not in the south. In many hostels there was a filtered tap which is good for drinking.
In other places, I had to buy bottled water. But buying a 6-liters bottle every other day and refilling a small bottle wasn't that much of a problem.
Convenience stores
This was another reverse culture shock, as when I got home it felt so strange to have to walk more than 2 minutes for a convenience store. Stores are everywhere where you can buy food and drinks. Greengrocers are bakeries are also common sights in Albania, so wherever you go, you'll find one.
Mediterranian rhythm
During the day, everything is empty. But unlike in Italy, shops, restaurants, and cafes are still open.
People go out in the evening when the city fills up.
Hostels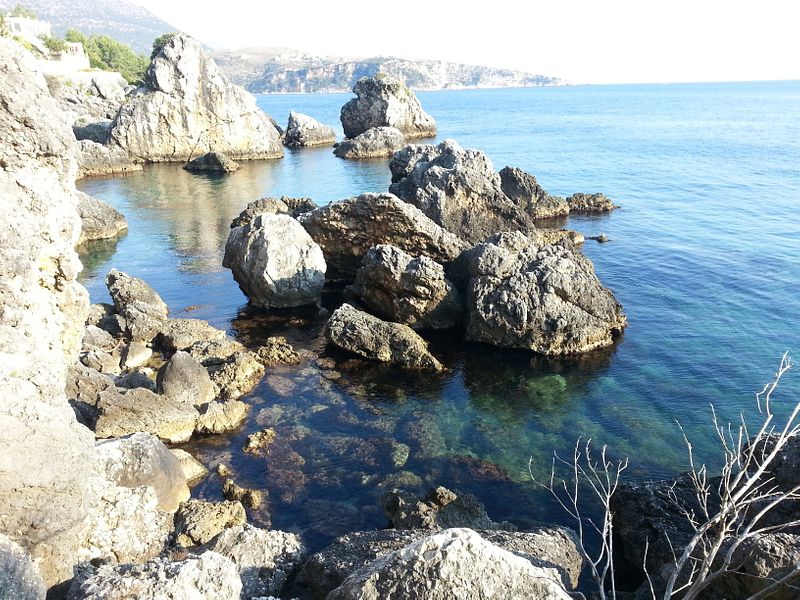 Hostels are decent throughout the country, with some exception of course. What I liked the most is that they are usually family-run and you don't feel like it is commercialized too much. It's always a good thing to get to know locals, and in Albania you don't need to go out of the building to do that. I've heard that this is the result of taxation because as long as only the familiy is working they don't pay much taxes. But with the first employee, taxes jump.
The usual price is 10-12 euros and almost everywhere it includes breakfast. There was also an occassion where I could get a private room for 15 euros a night, which is quite good.
One strange thing was that the shower is usually next to the toilet and it's just a sink, not separated at all. But I got used to it fast.
Coffee
Just like convenience stores, cafes are everywhere. And if you'd been to Italy, you'll find it quite similar. Albanians drink the same short espressos as Italians. And just like on the other side of the sea, they drink it all day long. It's not an unusual sight to see people drinking coffees late at night.
English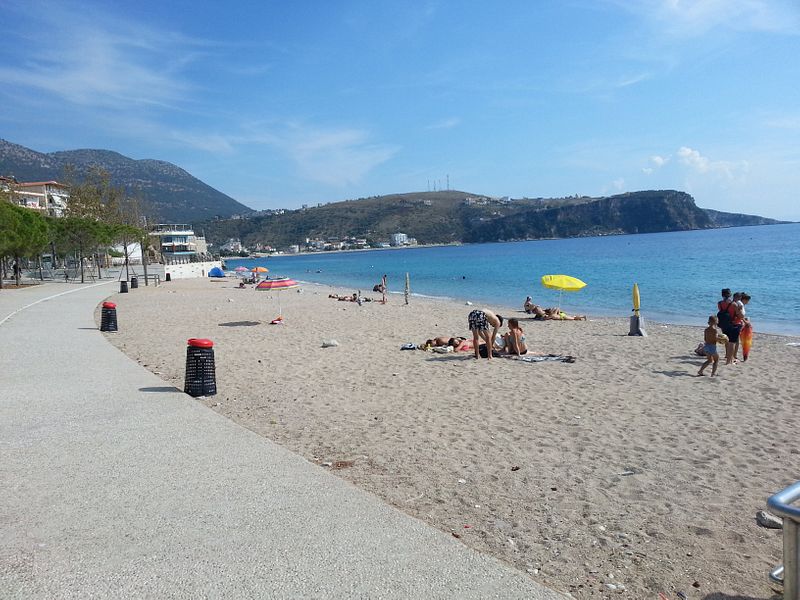 I had no problems with only English. Locals usually speak the language a little bit, but it usually includes only keywords like "ticket" and "stop". But they make up for it with willingness to help, everybody wants to help if you ask.
Coworking
Coworking offices are almost non-existent in Albania. When I googled the city I found maybe one or two in Tirana, but then I didn't visit them.
On the other hand, hostels usually have space to sit down for a while, either in a garden or a spacious living room. I had the impression that even in the city centers space is not a premium. I had no problem working during the day from hostels.
I haven't tried, but nobody would mind if you sit in a cafe during the day. They are open and mostly empty until evening, which should make the perfect working place. But don't expect other people with laptops sitting there.
Bunkers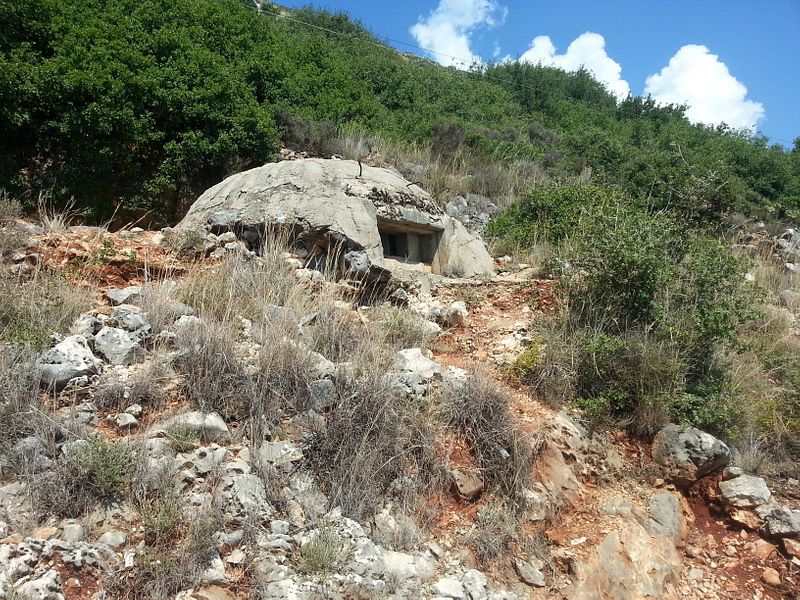 Bunkers are everywhere. These are vestiges from communism to defend from a war that never came. Albanians don't know what to do with them, cleaning them up would cost a lot of money, so they are just left alone for now.
You'll find bunkers in forests, beaches, mountains, city centers, along the roads, and far from everything too.
Tourism
There is definitely not too many tourists here. I've heard that in July and August, the seaside is quite full, but the tourist season is rather short. As I've found out, the best time to go there is September-October. The weather is still summer, but not many people are there. In Himara I saw some restaurants closing for the off season even though I could enjoy the beaches all day.
Locals appreciate tourists. When I went into a fast food restaurant one evening three waiters rushed to help me with the menu. It's just not something you'll experience in more western places.
Religion
The majority is Muslim, you'll see mosques in every city and you can hear the muezzin singing every few hours starting from early morning. But you don't see the crowd marching to pray.
People are very tolerant to other religions which is a refreshing change from recent political changes in many other countries. There are Christian churches and cathedrals also. Pope Francis's first European visit was to Albania and the streets were packed. I've also heard that the biggest mosque and the biggest cathedral is on the other side of the street in Shkodra, and they install a string of lights between the two during Christmas.
A map of Albania
Where to go in Albania