Tirana was my first stop when I arrived in the country. It is a bustling city, which turned out to be much nicer than I expected.
It is in the middle of the country, not just geographically but also in every other sense. Buses go to Tirana from everywhere and you can also find a ride from the main bus stations to every other city. Because of this, I've been to Tirana several times, going from north to south, then from south to north, and a few other times. It's likely you'll pass by if you travel to multiple cities in Albania.
Airport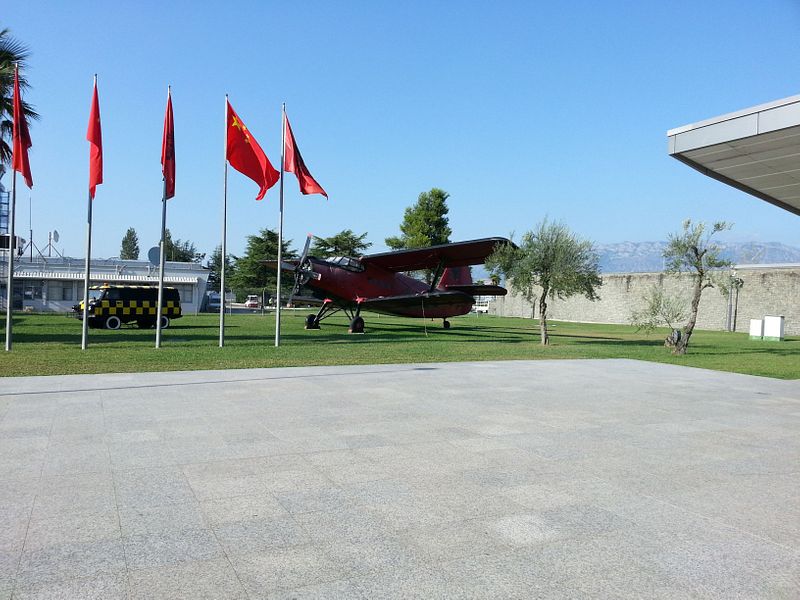 My first impression was the airport, and, since this was my first trip outside the EU, how I'll get local money and mobile internet. Both went smoothly without even going out of the airport building.
There is a bus connecting the airport and the city center. There were some taxis there trying to convince me that the bus got stuck in the traffic jam and my only chance of going to the city is by taking a taxi, but it was not true. I spoke with the bus driver minutes before, and he already told me the contrary.
Going back to the airport when I was leaving was also smooth. The bus company got replaced by the time I left, but the new one is better represented online.
Overall the transfer to/from the airport is smooth during the day. Just make sure you have some cash as you need to pay the driver.
Accomodation and food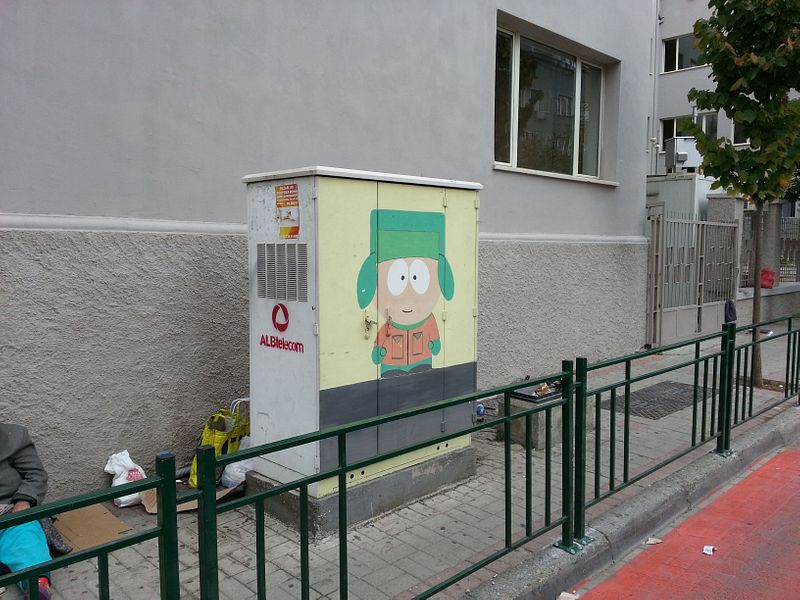 I stayed in several hostels and all were great. The prices are around 10-11 Euros per day, usually including breakfast. All the hostels I've stayed in had plenty of common space, usually even a cafe. If you need a place to put your laptop on, you won't need a dedicated coworking space. Not that there was any when I was there, but I see some opened lately.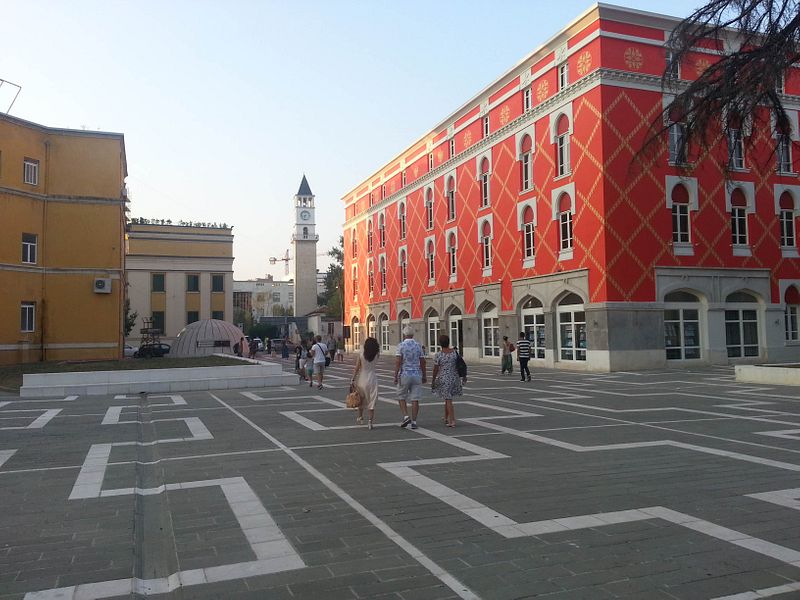 Restaurants and cheap food is plentiful here. I could find a place with a fixed-price daily menu, but that requires some research. On the other hand, most places are not expensive at all.
Getting around
The bus stations are a mess here, but after a few tries it's possible to figure it out. There are several stations and each serve a different direction. I had to go to the "Dogana" roundabout to catch a bus going to Durres, the Ring center to go to Kosovo, then I arrived next to the Grand Park when I came from Elbasan. If you go out of the city, make sure you know which one your bus goes from.
Inside the city, it's an even bigger mess at first. There are no bus numbers on buses only signs with the name of the neighborhood. And when you are not familiar where everything is, it just does not help.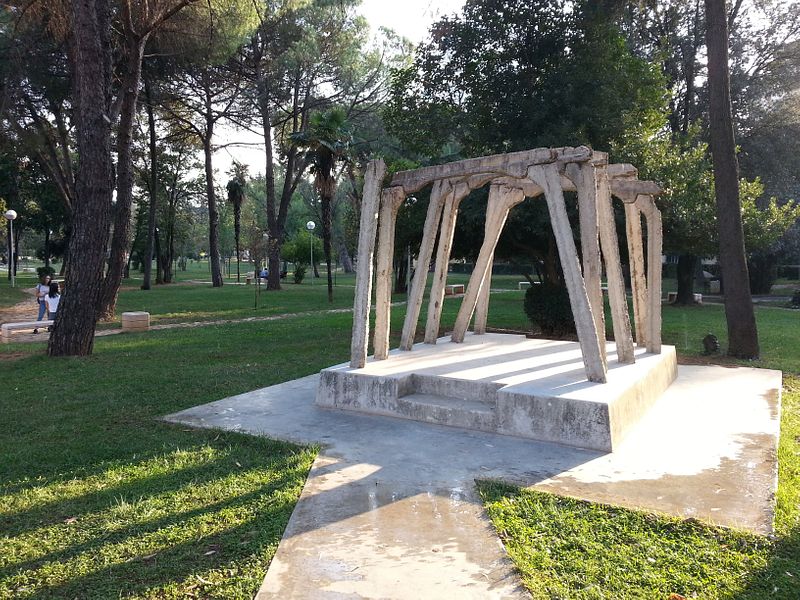 But after a few days, it starts to make sense. Kamez and Lapraka is on the northwestern side of the city, so buses go there from the center. Porcelani is a smaller neighborhood on the northeast and so on. Learning the bigger ones helps.
Walking tour
As with almost all walking tours, the one in Tirana was also great. Look it up if you have a free afternoon in the city.
Map of Tirana
Things to do in and around Tirana
1 kilometer park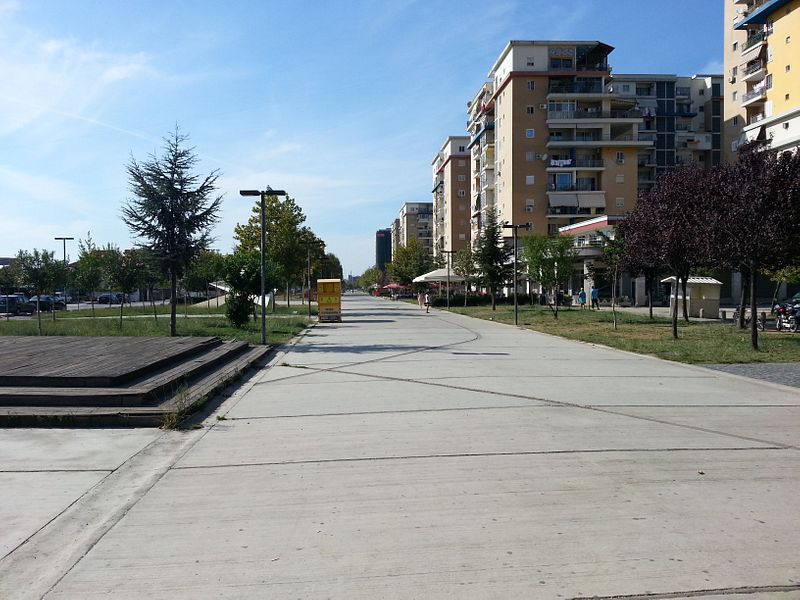 This is a nice park on the western side of the city. It is aptly named the 1 Kilometer Park as it's 1 km long.
There are some nice restaurants here and it's a nice place to just chill out a bit.
Blloku
The Block (Blloku) is a suburb and it's famous because it was walled and only the communist elite could live and go inside. People from lower echelons did not know what was going on inside. A tour guid told me that there were no western products outside these walls so common people believed the whole world lived in poverty. In the meantime, the lucky few enjoyed a more comfortable lifestyle.
Today, this part of the city is bustling with restaurants, cafes, and shops. It's a bit crammed, but it's definitely the place to visit.
Bunk'Art 2
A military bunker in the center of the city, converted into a museum of Albanian communism. Because of this location, it requires no transportation at all, and the quality and the atmosphere is top notch. I recommend spending an hour or two here.
It's harrowing to get a glimpse into the terror that worked in the country just a few decades ago.
In one room, there is a simple table with a sign telling that 4 taps are hidden inside it. It was the secret surveillance technology from a half a century ago, but I couldn't find even a single one of them.
Dajti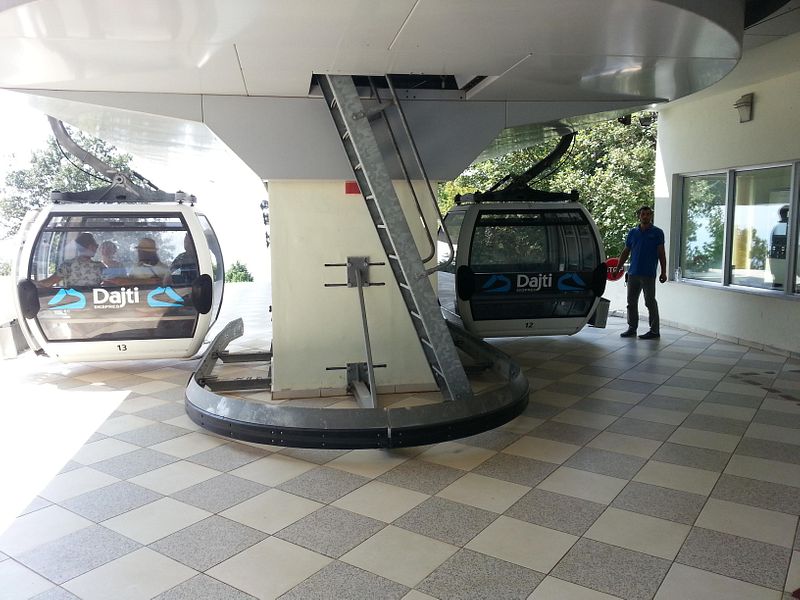 Mount Dajti is one of the taller mountains around the city. There is a cable car going up not far from the city center, making it quite convenient to visit.
The Porcelain (blue) bus from the center goes to the lower station of the cable car. The stop is called "Teleferiku", just ask the conductor and he'll help you where to get off.
An interesting experience in Albania is that even automated things are done by people. The cable car is made in Austria and it's the same model that they use in ski lifts. You buy the ticket downstairs, then go up the stairs to the turnstyle. Then there is someone who takes your ticket and lets you in.
The view from the mountain is nice, and there is a restaurant and a cafe up there. Location like this usually means elevated prices, but I was surprised that eating here wasn't that expensive at all.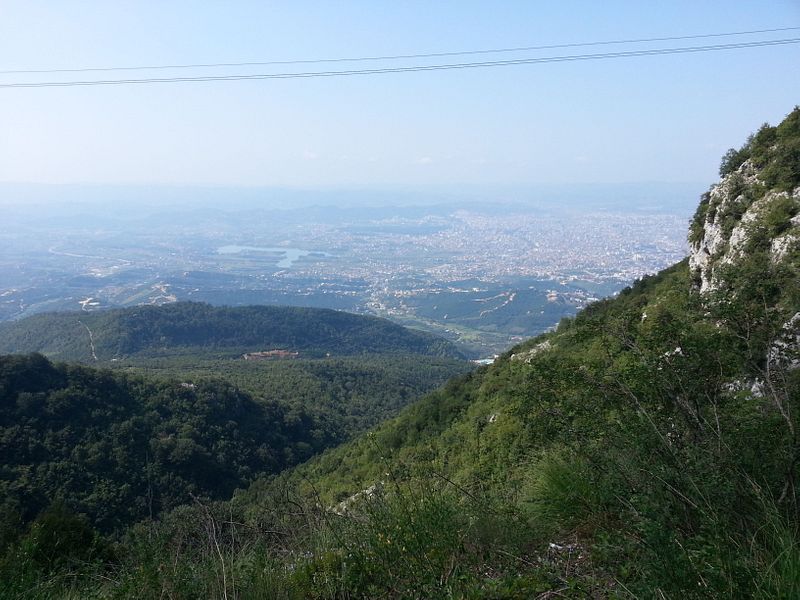 There is also an adventure park not far from the top station. There are some hiking trails, but don't expect maps or consistent signs. I walked down the road a bit to see some bunkers, but there is nothing much else there.
House of Leaves
Just like the Bunk'Art 2, the House of Leaves is also a museum about the communist times. But it focuses on how the secret police called the Sigurimi operated.
It is conveniently located next to the post station, so that officers working here did not need to walk long distances to peek into the letters. For the present time it means it's in the center of the city, easily reached on foot.
As with other museums of communist times it's quite effective in conveying the feelings of terror people back than had to endure.
Pazari i Ri (New market)
The new marketplace, it's a large place with stalls and a ton of restaurants and all sorts of shops. You can buy basically everything here, especially fruit and vegetables.
I had an afternoon lunch in a restaurant on one side and it was a huge portion for quite cheap.
Grand park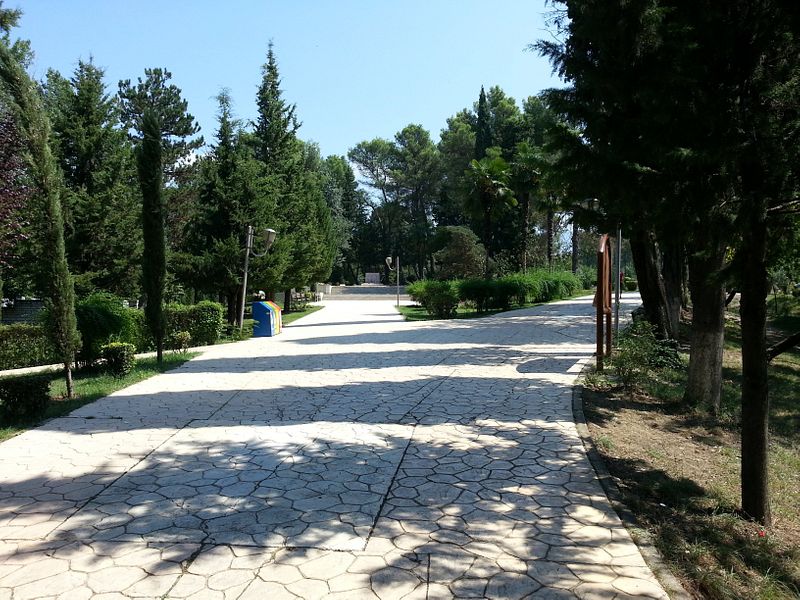 Well, Albanians didn't think much when they named this place, but it does not take away any of its charm. It's a huge and surprisingly well-maintained park with all sorts of playgrounds, some cafes and restaurants, trails, outside gyms and more. It provides the perfect contrast to the bustling and chaotic city, and it's not far from the center either.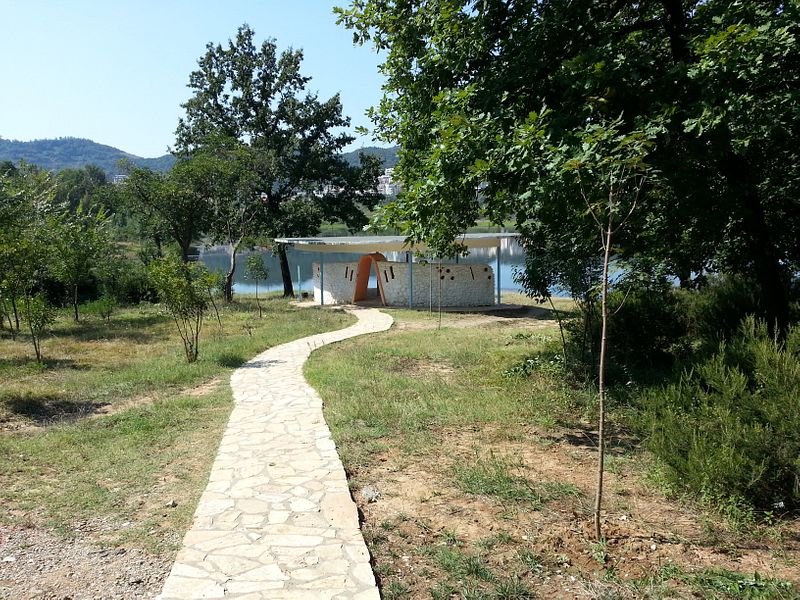 And people here appreciate it for sure. It feels like every single person who lives nearby is here every evening. But since the place is huge, it does not feel crowded at all. I took a walk here every afternoon when I stayed nearby.
Pyramid of Tirana
Dictators tend to build something grandiose to make something that outlives them. The Pyramid of Tirana is a perfect example how it would not go as planned.
It definitely stands as of today, but in a much worse state than it was meant to be. Originally, it was a cultural center, but then got abandoned. Now it's in limbo as people can not decide what to do with it. As a result, it is used by nobody, its interior is destroyed, and the outside is covered with graffiti.
You can even go to the top, just make sure you don't fall down. But "can" in the sense that nobody would stop you, not that it's allowed. So go at your own risk and keep in mind that it's taller than it seems from the ground. Also, you can go in if you fancy.