Bialystok is the biggest city on the eastern side of Poland, and it's kind of a transport hub. There are trains connecting it to other parts of the country, and both the Bialowieza forest and Lithuania are easy to reach.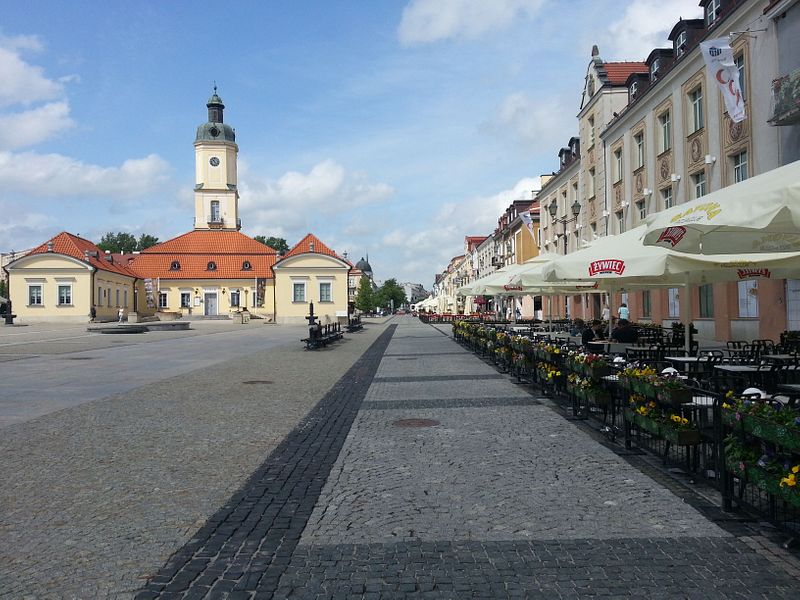 Other than being in a convenient spot, the city does not have many interesting things. The center is nice with a couple of churches of interesting architecture, and there are parks and forests nearby. There is also a small zoo that is free to visit.
I visited twice, first when I went to Bialowieza, and the second time on my way to Lithuania. In both cases I took a train from Warsaw which was quite convenient then took a bus to my destination. If you are going to the east then a 1-day layoff is the probably the best opportunity to explore the city.
On the upside, accomodation is significantly cheaper than in other parts of the country.
Map of Bialystok