When people asked me which part of Poland is my favorite, I reply that it's Gdansk. It's a bustling place with every amenity you expect in a city yet so impregnated with history wherever you go you'll find something fascinating.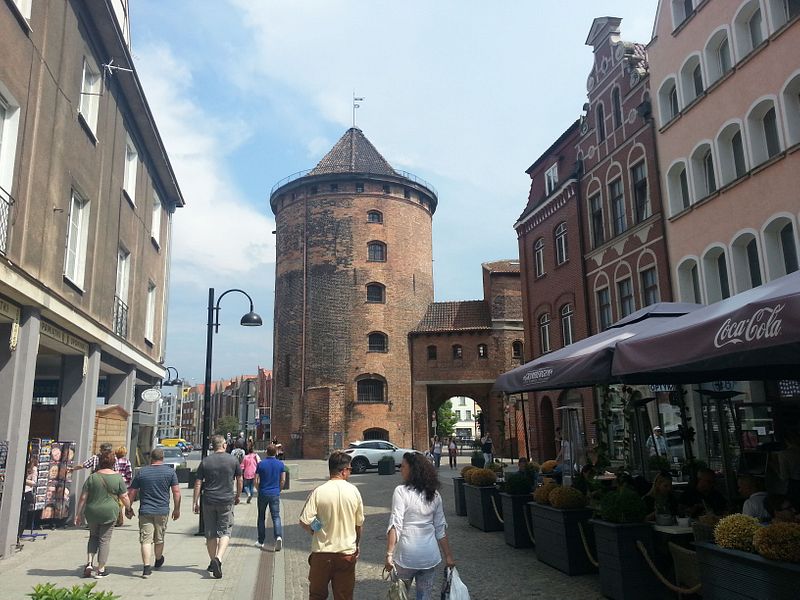 Gdansk is easy to reach from anywhere in Poland. There are trains and buses from all over the country. I saw a direct train even to Krakow which is almost the farthest point. The city itself is big and spread out, so expect that you'll use buses and trams and even trains to get around.
Walking tours are a must here and fortunately they are numerous and varied. Most take place in the old and the new town, but there is one at Westerplatte which is more distant from the center. I didn't know anything about that place, but make sure to pay a visit there too.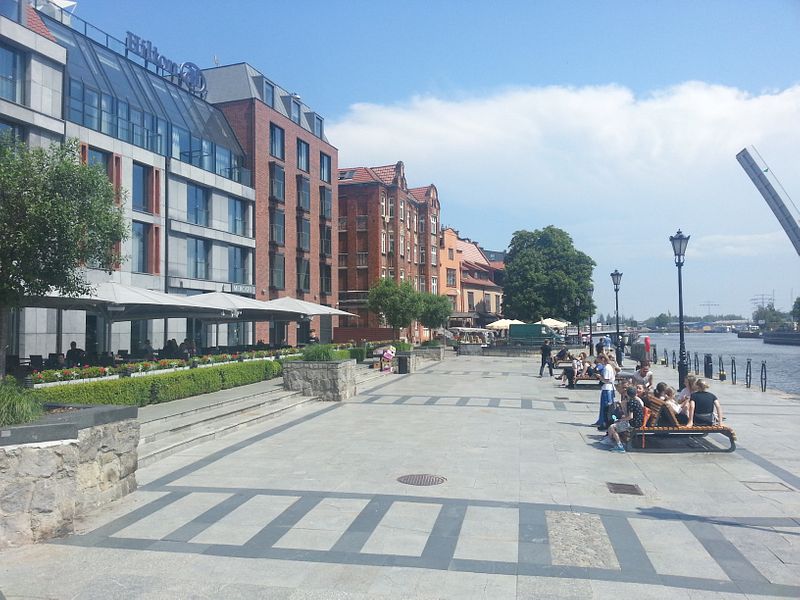 Getting around is easy just like in other cities in Poland. There are buses, trams, trains everywhere. There is also a local train called SKM which connects the 3 cities: Gdansk, Sopot, and Gdynia. It looks like a regular train but don't confuse the two as they need separate tickets. For the normal train you can buy tickets in advance or board on the front and buy one from the conductor right after getting on the trains. As for SKM, you can buy a ticket from the machine for the next train or you can buy it in advance but you need to stamp it at the station before boarding.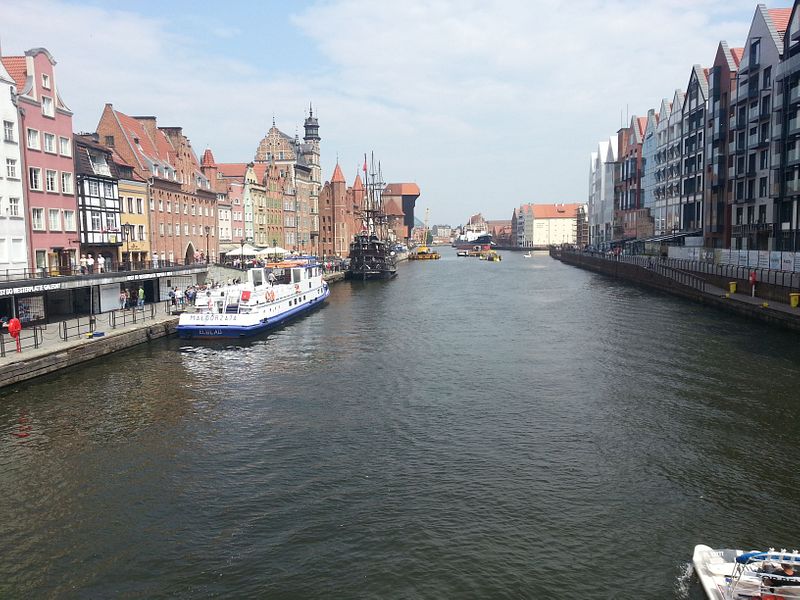 Gdansk is part of the Tricity, and it's way the biggest one of the three.
Gdansk's port is enormously big with innumerable cranes and containers. Especially coming with the ferry, the industry here is breathtaking.
Map of Gdansk
Things to do in and around Gdansk
Gdynia beach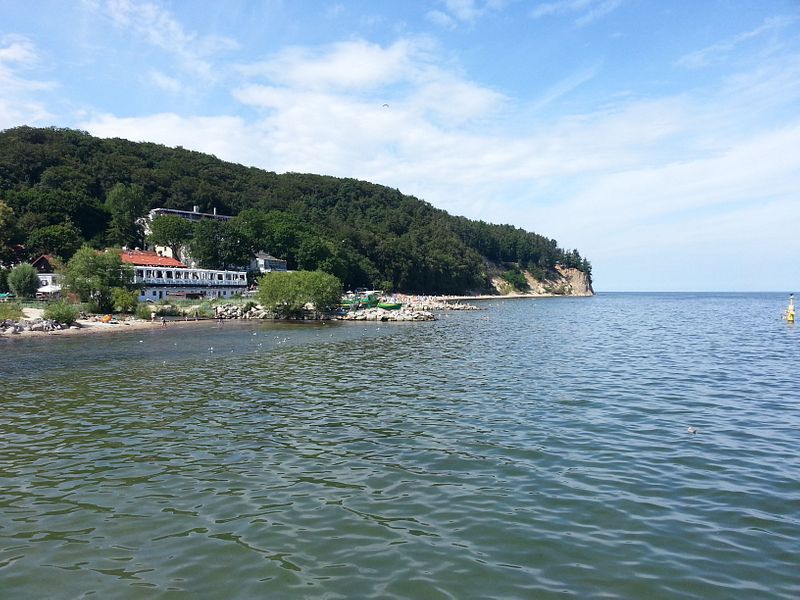 Gdynia is the third city in the "Tricity" arrangements. It is palpable that it is more distant and a lot less touristy than Sopot.
It is easy to reach via the local train, and it's just a few minutes away. Its beach and pier are a nice sight and usually less crowded than in other places.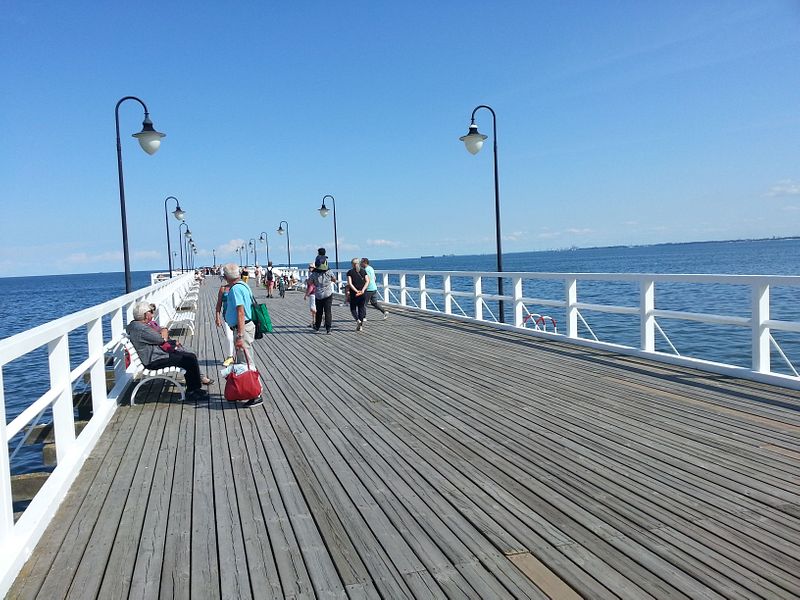 Gora Gradowa museum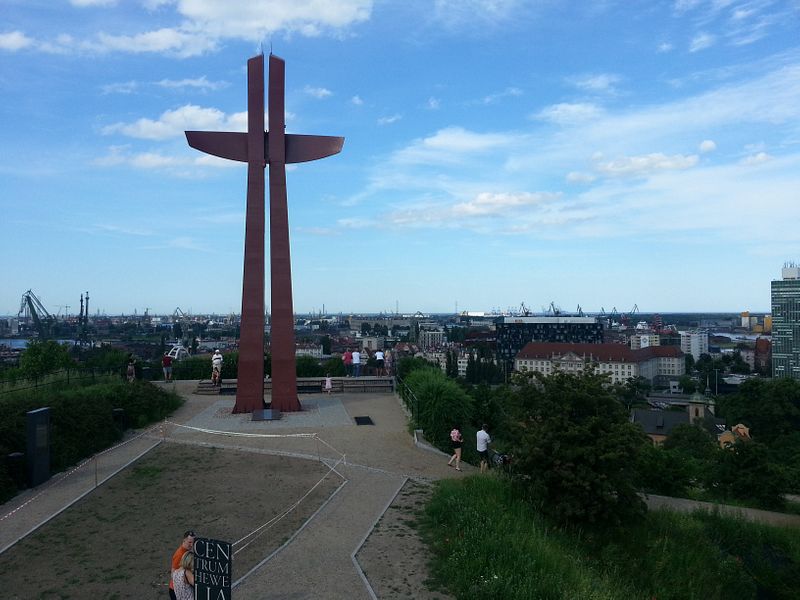 This is a museum close to the main train station showing the history of the fortification built on the hill. Each room is inside a bunker and they are surprisingly well-made.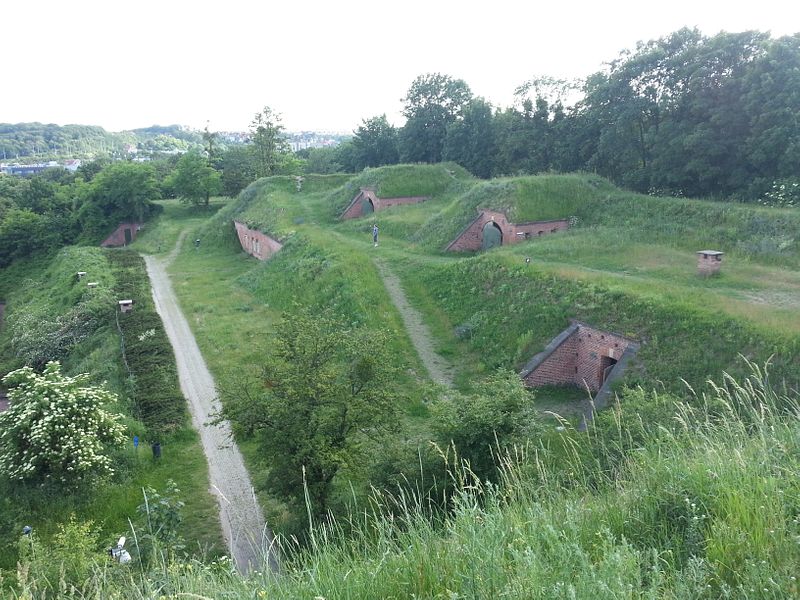 And it's free and the hill makes a good viewpoint on the city. It's well worth the 1-2 hours it takes to see everything, especially in good weather.
Hel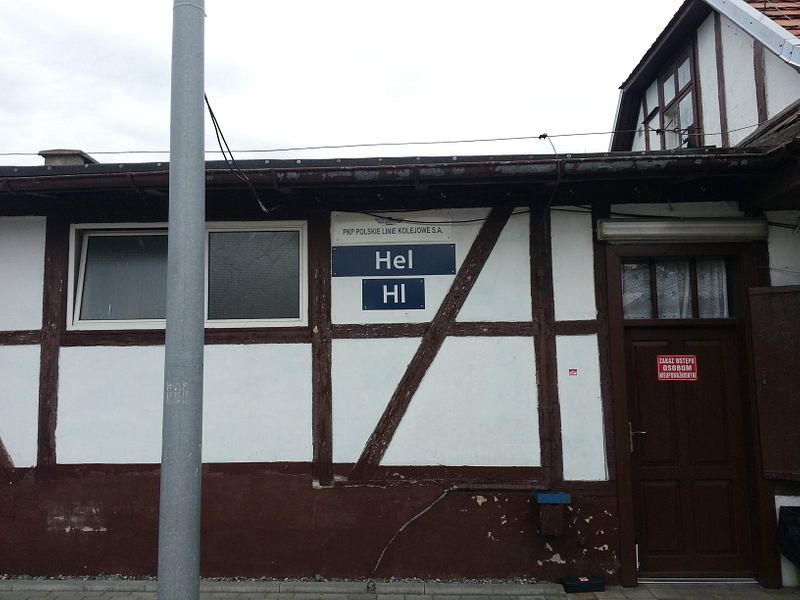 The Hel peninsula is in front of Gdansk with the village of Hel on the tip of it. While it's a nice place nevertheless, the primary contributor to its fame is undoubtedly its name. You can visit it then update your CV that you went "to Hel and back". There was a bus 666 but Christian groups protested it and I could find no indication that it still exists.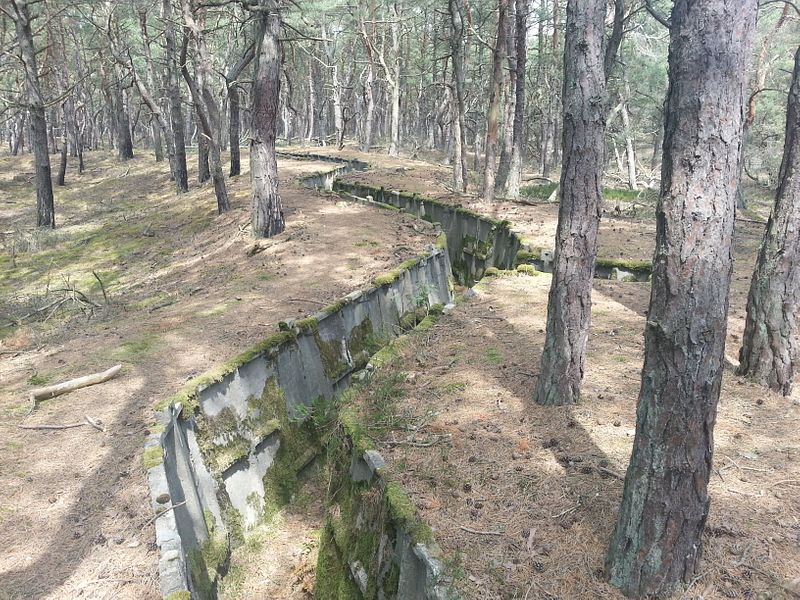 I took 2 trains to get to the village, and especially in the peninsula it was so crowded it wasn't a pleasant ride at all. When going back to Gdansk I took a ferry and that's a way more convenient way to reach it. It still took hours, but at least it was mostly empty and I didn't have to change. My recommendation is to buy the ticket back as soon as you get there so you'll have a fixed return trip.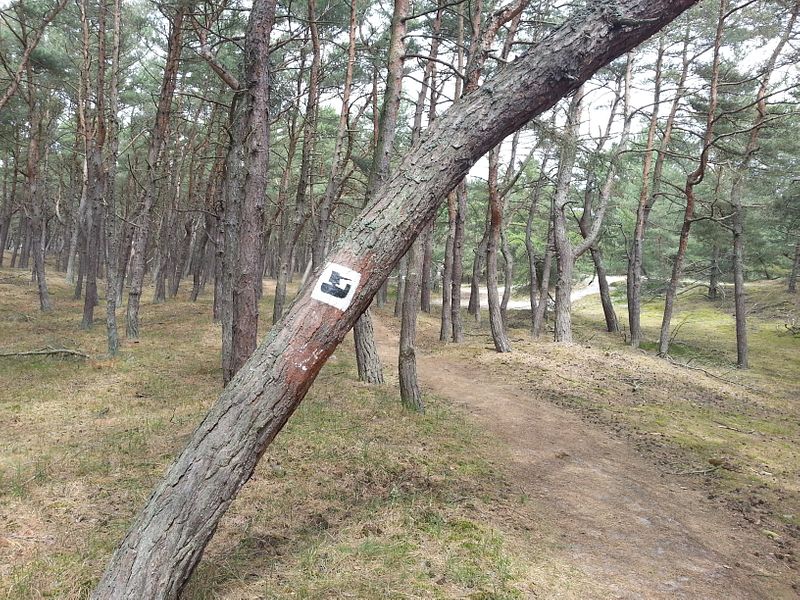 I saw many people taking a bike ride along the peninsula and probably back and that seemed like an excellent idea. If the weather permits, that would make an excellent day trip.
The village itself is visibly split between fishing craft and tourism. It's rather small with a few restaurants and shops. But the forest around it is awesome, with a lot of roads going everywhere with a few lighthouses offering nice viewpoints. There is also a seal sanctuary (Fokarium) where you can see a few seals.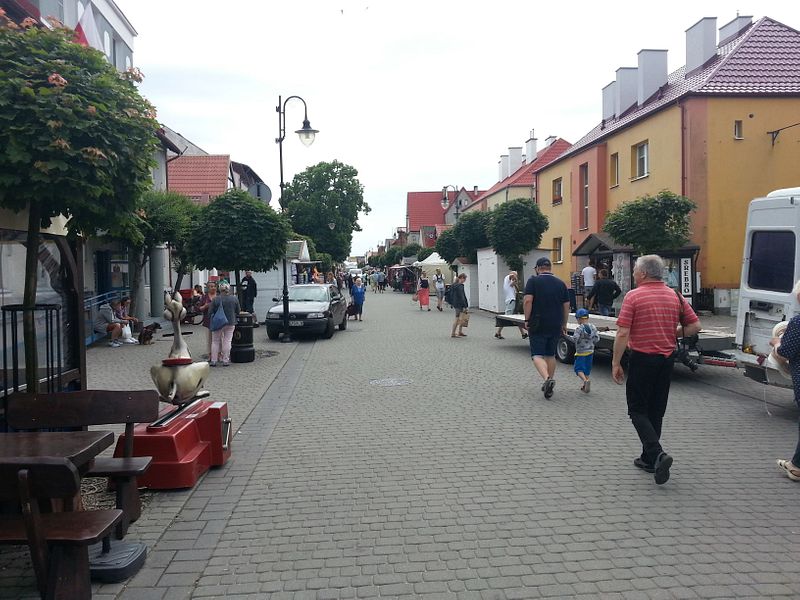 In the forest there are a bunkers and trenches, wherever you go you'll find them everywhere. It's no wonder considering the strategic position.
Old town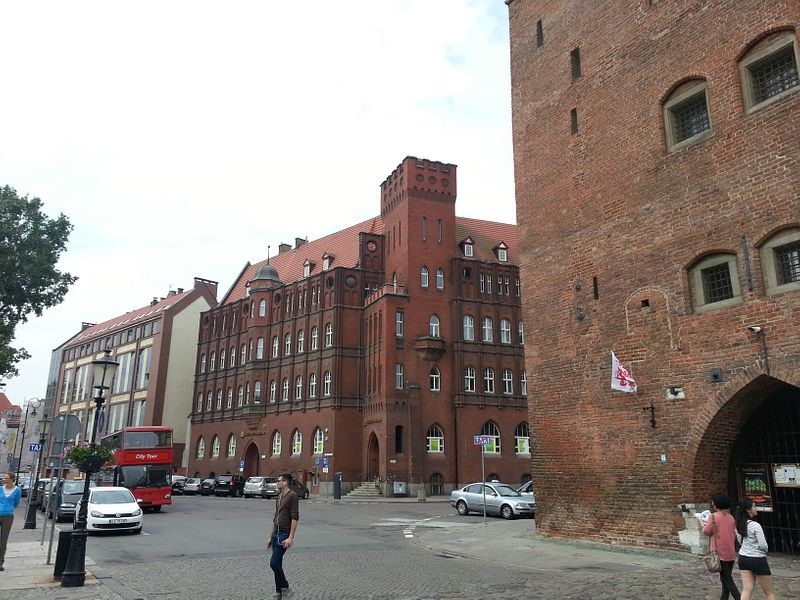 Gdansk's old town is nice and quite large. It had been mostly demolished as the photos at the front gate show, but it has been rebuilt and it looks like the original.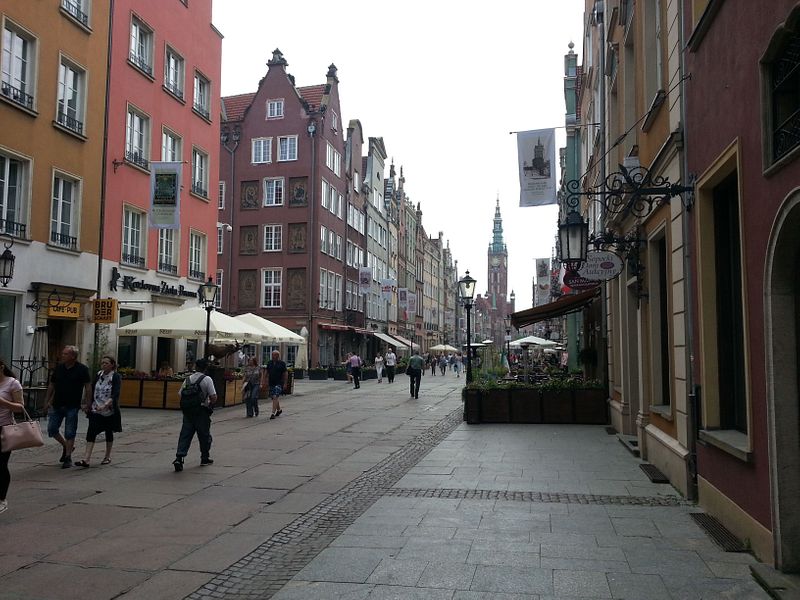 There are a ton of things here to see. The front gate, the Arsenal, the Town Hall, St. Mary's Church, the iconic crane, and a lot of other things. And each has some story to it, which is rather obvious if you see how many different thematic walking tours there are to show you the different aspects.
Solidarity museum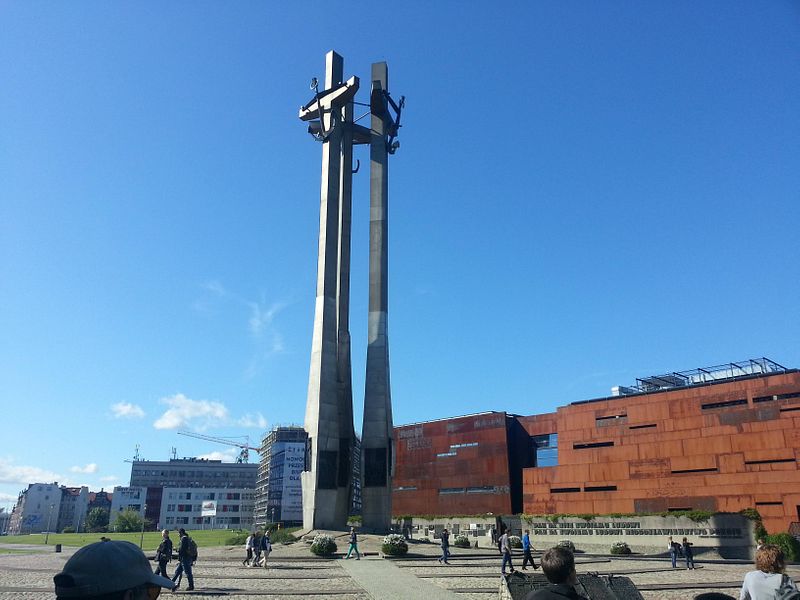 People in Gdansk are proud that not just WW2 but also the fall of Communism started here. The latter event was the beginning of the Solidarity movement when the shipyard workers started a strike to show their support for their colleagues in Gdynia who had been mistreated by the authorities. Then it spread throughout the country and eventually led to the collapse of the Soviet Union.
The Solidarity museum and the square dedicated to the movement is next to the shipyard. It's an impressive place and a lot to show about the recent history.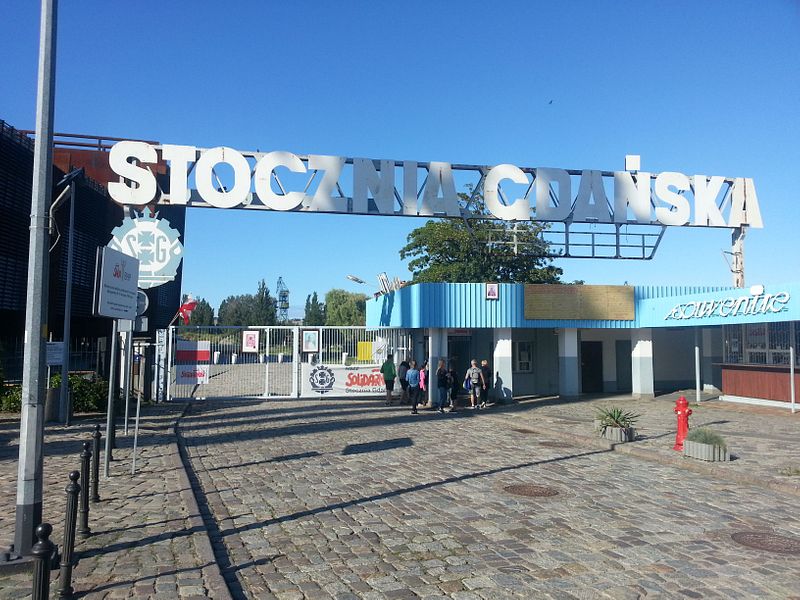 There is also a walking tour covering the movement and I strongly recommend taking part of it to see the big picture.
Sopot beach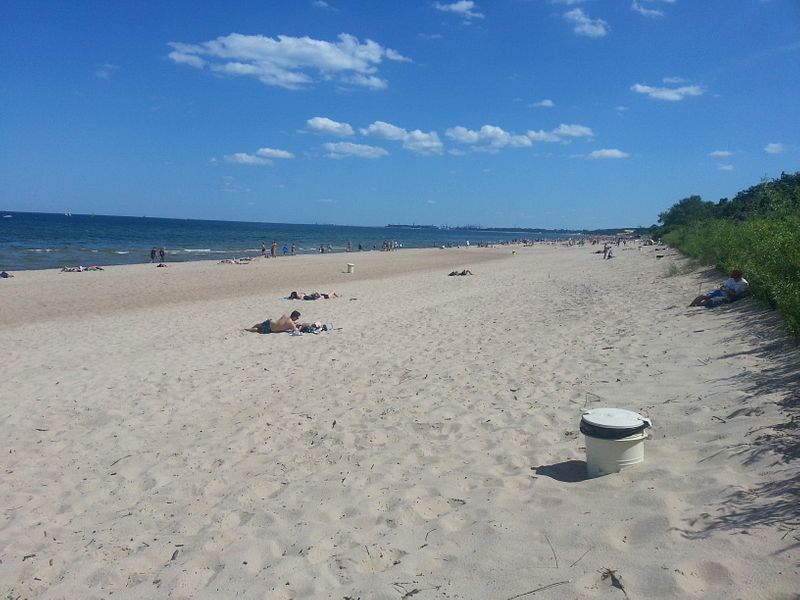 Sopot is the middle one in the Tricity. My impression was that this is "the beach" among the three, where tourists are numerous and rich people have houses. It's full of expensive-looking restaurants, and even the pier has an admission fee.
It's easy to reach on the local train or on buses.
But the beach is really nice, and it's several kilometers long. On the other hand, it's still the Baltic sea, so don't expect a warm experience.
Westerplatte
I didn't know anything about Westerplatte when I arrived in Gdansk and it wasn't on my itinerary until I saw a walking tour dedicated to this place far away from the center. Well, it's no wonder why locals consider it an important place.
As it turned out, this is where WW2 started when a German warship started shelling the local Polish garrison which then resisted the overwhelming force for a week. It's also quite interesting how Polish soldiers ended up in Westerplatte in the first place.
There is a giant monument that commemorates the battle and there is a museum showing the remains of the buildings and how the battle unfolded. And also, the sea with the sandy beaches.
There is a bus connecting Westerplatte with the center of the city, but it's a lengthy ride as it stops at various parts of the industrial complexes of the port.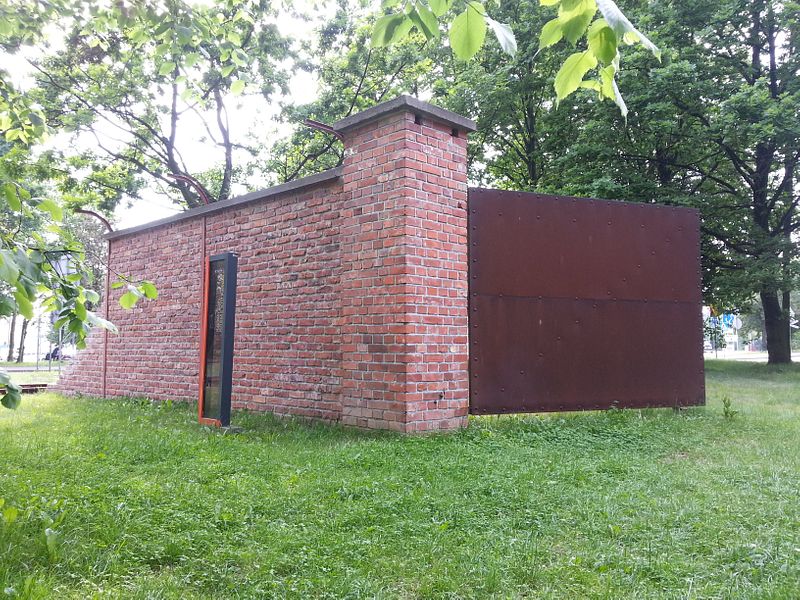 Definitely pay a visit here if you are in Gdansk.
World War 2 museum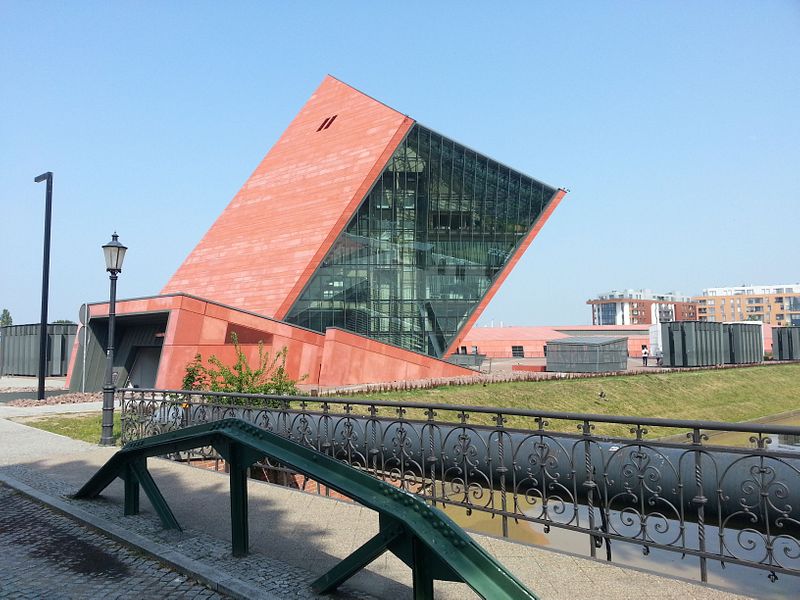 A museum showing how people lived and fought during WW2. From the outside it does not look big, but man it's one of the biggest museums I've been. And it's very well made with a lot of interesting exhibitions and it does a good job of showing many different aspects of life during the war.
The entrance is free on certain days, so make sure to check if it coincides with your stay here. I visited on such day, and it wasn't crowded at all.
And make sure you have at least 3 hours to spare. We were rushed to the exit because the museum was closing. It's way bigger than you expect it from the outside.