Torun, a charming town mostly saved from the destruction of WWII, is located around halfway between Warsaw and Gdansk. If you travel on this route, make sure to stop by.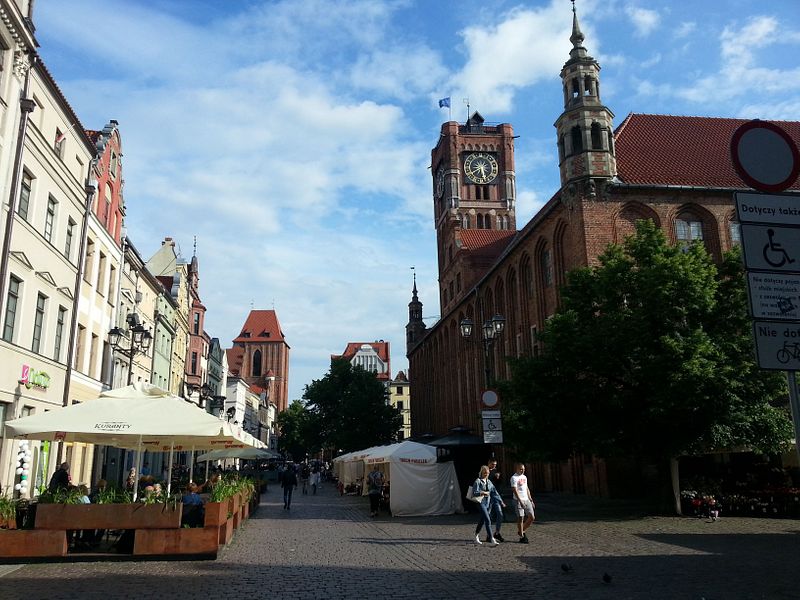 What struck me most is how non-touristy this place is while it has a well-preserved old town. Sure, it has its own share of expensive restaurants and cafes all around the old town, but it's surprisingly easy to find decent ones with more reasonable prices.
But this also has some downsides, such as less travelers and slightly harder to get by with English.
Getting in
Unlike in other towns, the main train station is on the other side of the river. If you don't have too much luggage you can also walk, but there is a bus line connecting it to the center.
Map of Torun
Things to do in and around Torun
Bunker Wisla
There is an air raid shelter bunker between the walls and the river which is well-preserved and now it is a tiny but immersive museum to show you how it felt like when airplanes were coming.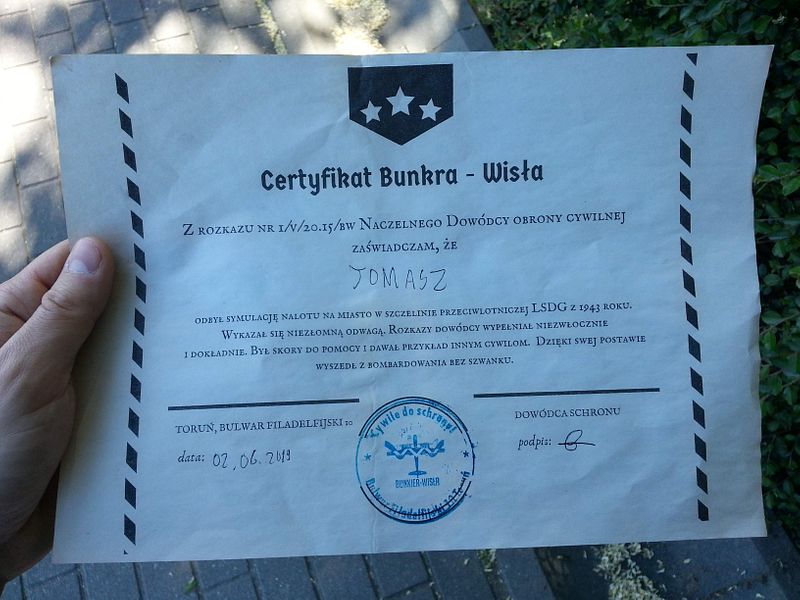 This is a guided tour and lasts ~15 minutes with all the instructions and hiding and escaping. It's rather intensive, with loud sound effects and confined space with an "officer" giving orders.
The downside is that it's usually in Polish and, especially outside the tourist season an on weekdays, English groups are rare. On the other hand, it has a particularly unique expecience to go inside the bunker hearing sounds of incoming aircraft all while a guy in fatigue shouting orders in a foreign language.
And they give a certificate after the event.
Overall, it's a nice experience and well worth the few Zlotys and the 30 minutes it takes.
Teutonic Castle ruins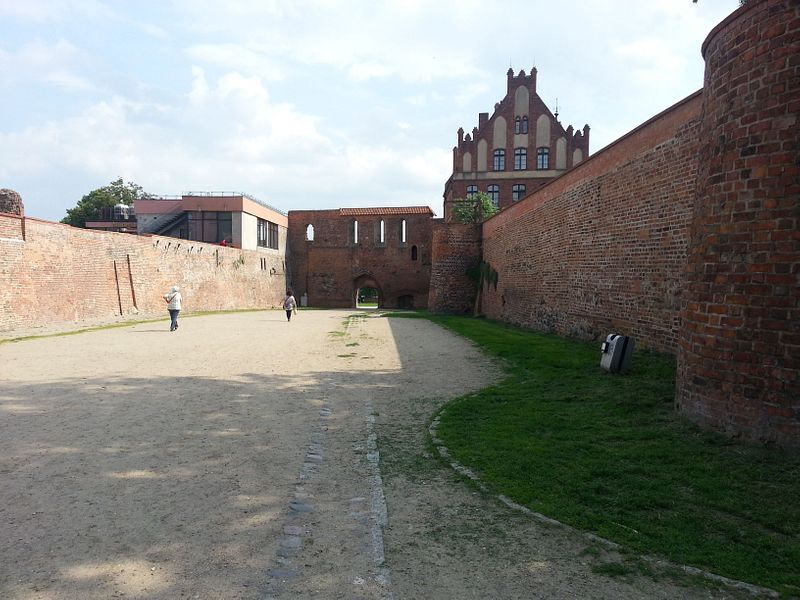 Torun's medieval history included Teutonic knights that resulted in a castle near the river. It's mostly ruins now as it got demolished during a war with the order, but it's still an imposing site to visit.
Leaning Tower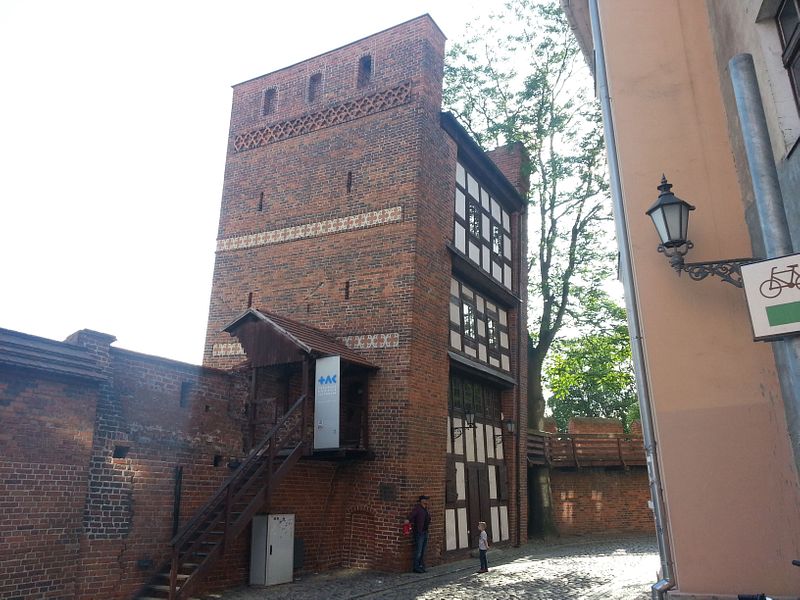 Seems like every old building that is not perfect in some ways is a breeding ground for legends why ther are flawed in that particular way. And Torun's leaning tower is no exception.
Legend has it that the tower was friends with the river, but that came too close and started eroding the earth under the walls. Whether it's true or not, the now-leaning tower is a nice sight on the edge of the old town.
Old town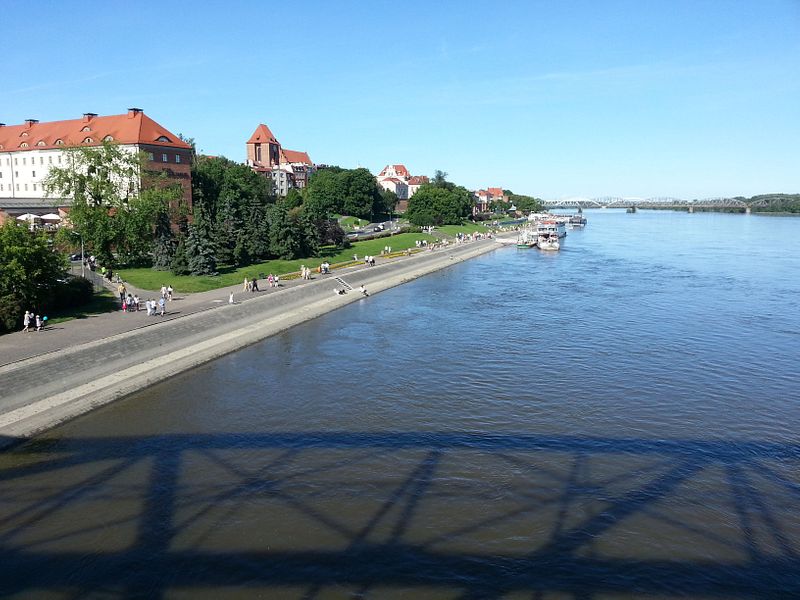 The old town was mostly left intact during the war and that makes it a charmind place for endless walks among the buildings. You can find everything expected in an old town: old buildings, churches, city walls, museums. And it's surprisingly not overly optimized for getting the most cash out of foreigners, instead it retains the feeling of an authentic historical site.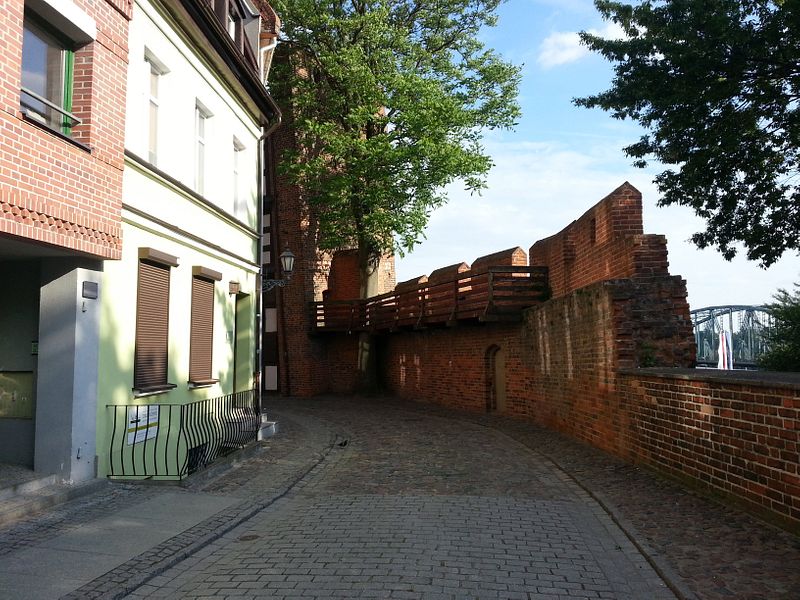 The Visla river is right next to it, which means a great viewpoint on the other side. It's well withing walking distance, and it offers a good spot to make postcard photos.